Netflix Update, Managing Editor, 2017
When my colleague at The Income Store asked me to take over Netflix Update during her maternity leave, I was overjoyed. After all, I — along with several people on my writing and editing team — love Netflix.
Most of the sites we work on are focused on search engine optimization. This one features more timely content and relies more on social media for driving traffic. We published one or two posts per day with trending Netflix-related news and "best of" lists, along with tips and tricks. At the end of each month, we published a long list of all the movies and TV shows coming to Netflix and leaving Netflix for the U.S., U.K., Canada, and Australia/New Zealand. We updated the list on a weekly basis. Also, I curated and posted content for our Facebook page and sent out a monthly newsletter via MailChimp.
Netflix Update – Project Summary
Role: Content specialist/managing editor
Link to Site: NetFlix Update
Project Description: Manage site and Facebook page,
Sampling of articles:
Tools: WordPress, Photoshop, Yoast SEO Plugin, AHREFs – Competitive Research Tools and SEO Backlink Checker, Buffer, MozBar, SemRush, Google Sheets, and Grammarly.
Here's a screenshot from the Netflix Update's home page.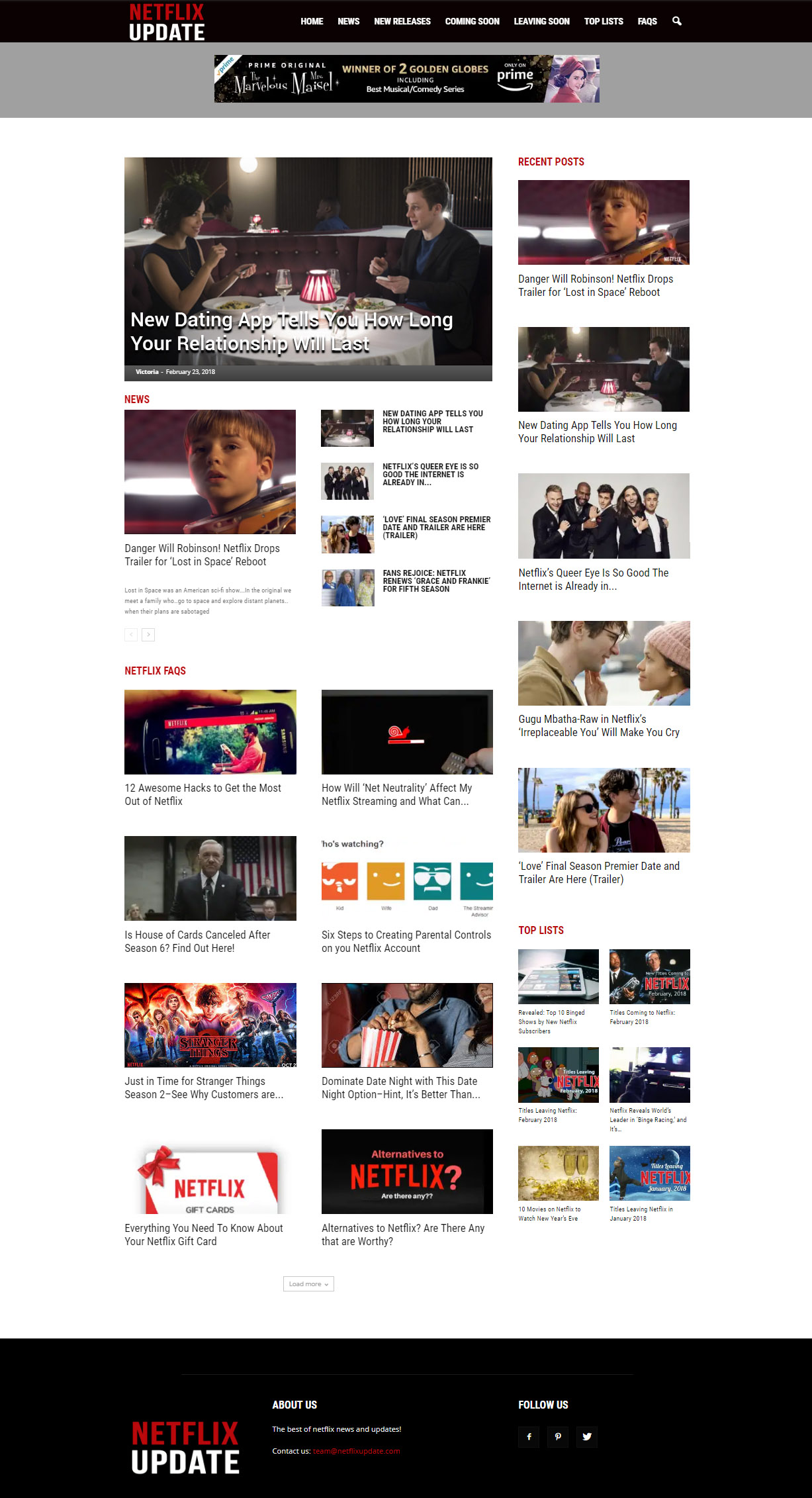 Content Specialist, The Income Store, 2017-2018
Edited, managed, and implemented digital content for an Inc. 500 company's web properties.
Oversaw a team of 10-15writers and editors to create engaging, high-quality content for Income Store websites.
Tracked, edited, and optimized content for clarity, readability, SEO, social sharing, user experience (UX), and monetization.
Worked closely with Marketing Strategy Director to create content plans using relevant keywords with high traffic and low keyword difficulty scores.
Used Google Analytics, BuzzSumo, SEMrush, and AHREFs to identify content opportunities and areas in need of improvement.
Created style guides and documented standard operating procedures (SOPs) for tasks and processes.